Why Is Jointlax™ The #1 Choice for Joint Pain Relief?
Read the important information below to discover how Jointlax™ can eliminate your joint pain suffering, once and for all.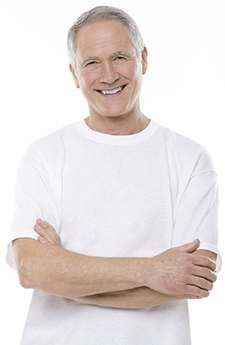 Jointlax™ is known as the ultimate, 100% natural relief for joint pain today. Thousands of our customers are thrilled at how they haven't had even a hint of pain or any sign of a flare-up, since taking Jointlax™. In fact, they're so happy that they told us they'll never buy any of the 'cheap chemical-based alternatives' ever again. Here's why:
You see, most joint supplements contain only a few key ingredients important in the treatment of joint health and most do not provide a total care relieve and prevent solution. Which is why the 'chemical based alternatives' everyone buys in pharmacies might relieve your pain for a few hours, but it is very likely to come back - sometimes with a vengeance. Isn't it time you had total relief that's 100% natural?
Most joint support supplements have less than top-notch purity, and are packaged in an improper dose. Only Jointlax™ has it all. Jointlax™ was developed to adhere to the strictest quality standards and contain more bioavailability and effective ingredients than any other product, hands down. Which is why people are calling it the 'Ultimate Joint Pain Relief'.
Jointlax's™ proprietary formula utilizes 16 extensively researched ingredients that are at the top of their respective health goals in terms of quality standards, scientific research, and purity. Jointlax™ offers an innovative, multi-layered, joint support supplement that works like no other. We recommend comparing the ingredients in Jointlax™ with the competition. We are confident that you will not find a better supplement for joint pain relief, and associated symptoms, on the market.
Jointlax™ Follows the Highest Quality Standards

Jointlax™ contains 16 tested ingredients that meet the strength and purity guidelines of the USP/NF (United States Pharmacopeia–National Formulary) . Jointlax™ is manufactured in the United States in an FDA registered laboratory that exceeds industry standards. Our manufacturing facility is GMP-certified and abides by the strictest FDA recommendations.
Jointlax™ is the Best Joint Supplement on the Market
Relieves Pain & Reduces Swelling
Comforts, warms and soothes joints to lessen pain
Strengthens & Lubricates Joints
To increase mobility

& boost wound healing properties

Addresses the Root Causes of Joint Pain
Decreases the severity, duration of joint pain and reduce the frequency of flare ups
Rebuilds Joint Strength & Density
Live a more active lifestyle, do the activities you miss
Inhibits Key Enzymes Known to Degrade Cartilage
Supports the synthesis of new cartilage repair
100% Risk-Free Results
Feel confident and secure with our 100% money back guarantee
Jointlax™ Gets to the Root of the Problem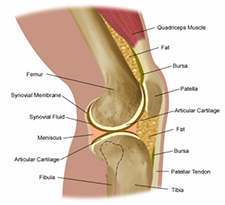 Our expert team of doctors hand-picked each ingredient, based on scientific evidence and reputable references. Every single active ingredient in Jointlax™ is based on current science and clinical studies, designed to deliver results like no other joint health product available today. It is the unique proprietary blend of ingredients that makes Jointlax™ so effective. Jointlax's formula utilizes maximally-effective ingredients that lead the industry in terms of quality standards, scientific research, and purity.
Jointlax™ features a proprietary blend of ingredients that targets the root of most joint problems. Jointlax™ was specifically formulated to deliver crucial nutrients at a molecular level, supporting healthy cellular regeneration and optimal function for joints. The key ingredients in Jointlax™ have been scientifically recognized for their restorative health benefits. This unique blend of vitamins, minerals, and herbs is what makes Jointlax™ #1 choice for aleviating joint pain.
For these reasons, it's crucial to take a daily joint support supplement. So you can ensure your joint pain is a thing of the past and stop it from ever coming back, once and for all.
Jointlax™ stands above other solutions by attacking the problem at it's root. Jointlax™ is a painless, risk-free alternative to prescription drugs and the many negative side effects they're known for. It's a unique, maximum strength, proprietary blend of ingredients that is specially formulated to target pain, inflammation and mobility to provide relief and prevention of future flare ups.
Jointlax™ is Recommended by Doctors and Medical Scientists:
What Do Jointlax™'s Customers Have to Say?
All testimonials reflect the range of typical results that our customers experience.
Comment by: Emma A.
I have tried every medication out there for chronic joint pain. Some were OK, others useless. I felt that the ingredients in Jointlax all made sense so I bought a 3 month supply. After a week, I felt different (dare I say it, normal!). After a month, I realized that the pain in my joints was so much less. Amazing! I feel so good. Finally, a supplement that gives me pain free joints. And it's NATURAL!!!!
Comment by: Mark B.
I have suffered with bad joints since I retired from semi-professional soccer about five years ago. My ankles and knees were badly affected to the point that some mornings I could hardly get out of bed! The pain was unbearable. My doctor had recommended injections of botox but the cost and pain made me decide that this treatment was not for me. I searched the net for natural ways to treat my painful joints and I found Jointlax. I am so happy that I did. It has changed my life around. The pain that I used to suffer, daily, so badly has subsided to the point that I hardly notice it anymore. I can only sing the praises of this fantastic supplement and I love the fact that it is all natural. Top product! Five Stars!
Comment by: Jody K.
This supplement has drastically changed the frequency and severity of my arthritis flare ups. I can honestly say I went from being in constant pain daily, to the occasional twinge now and then. I suffer with arthritis, as does my mom, albeit not as bad as she does, I get some horrible flare ups that really knocked me off my feet. My triggers are varied but when the pain comes, it was debilitating. So, when my doctor recommended Jointlax, I didn't hesitate to purchase a 6-month supply. I used to miss a lot of work because of my joint pain but since taking this supplement I'm able to function very well. The tablets are easy to take and I have had no side effects. Thank you!!
Comment by: John G. Jr.
Jointlax actually works. I have tried many many many supplements over the years, with little to no effect. This combined formula, has reduced the pain I suffer and the swelling and redness has almost disappeared. I highly recommend it because it really does make a difference (after 2 or 3 weeks for me) that can be life changing.
Comment by: Bradley R.
This is truly amazing! It really works! It has helped relieve my joint pain suffering like nothing else ever. I take it daily and the flare ups I used to get don't seem to happen anymore. I'm finally living my life and it feels AMAZING!
Comment by: Polly F.
I love the fact that it is all natural and that it works by actually reducing the inflammation and swelling, relieving the pain so well that I can walk without the crippling pain of what it used to do to me. I'm in a win-win situation. Before, my work suffered greatly due to the amount of sick days I took and I was on the point of losing my job. Jointlax is worth every dime, it helped me keep my job! I feel so positive about my future. Thank you!
Comment by: Raymond K.
I've suffered with bad joints most of my life, and have tried multiple things for prevention and relief. Rarely does anything help. I started taking this product 2 months ago and have only had a few days where the pain was so bad that I couldn't function well. I used to have weeks that this would happen. I have made a few other changes also, I cut out caffeine, alcohol and sugar and I walk daily. But, in the past I have done this, but found no real relief, so I attribute my significant change to Jointlax. If you're someone who suffers from joint pain, anywhere in your body, you should try this.
Comment by: Amanda S.
I would like to write a recommendation for Jointlax. I bought this for my mother who suffers bad joint pain as she is in menopause. I felt the natural ingredients were OK for her to take long term. I did not want a prescription medication. No way. She has taken this daily for almost two months. To date, she is doing so well. I think it has helped stop the pain and also reduced the swelling. We will re-order for the rest of the year! This is the best product on the market!!
Comment by: Katy N.
This has all the key ingredients that my doctor recommended for reducing joint pain naturally. One pill is much easier than five pills! What a difference this has had on my life! Five Stars.